This is way overdue! I've been on the computer a lot lately with all the shoots I've been editing so blogging is the last thing I've wanted to do but the longer I wait to update the more things just pile up. So we'll start with Halloween.
We had our annual Haynes Family party and the slacker photographer that I am (I told you I've been burnt out) didn't take a single picture! I do have one picture of our costumes right before we went to our ward Trunk-or-Treat.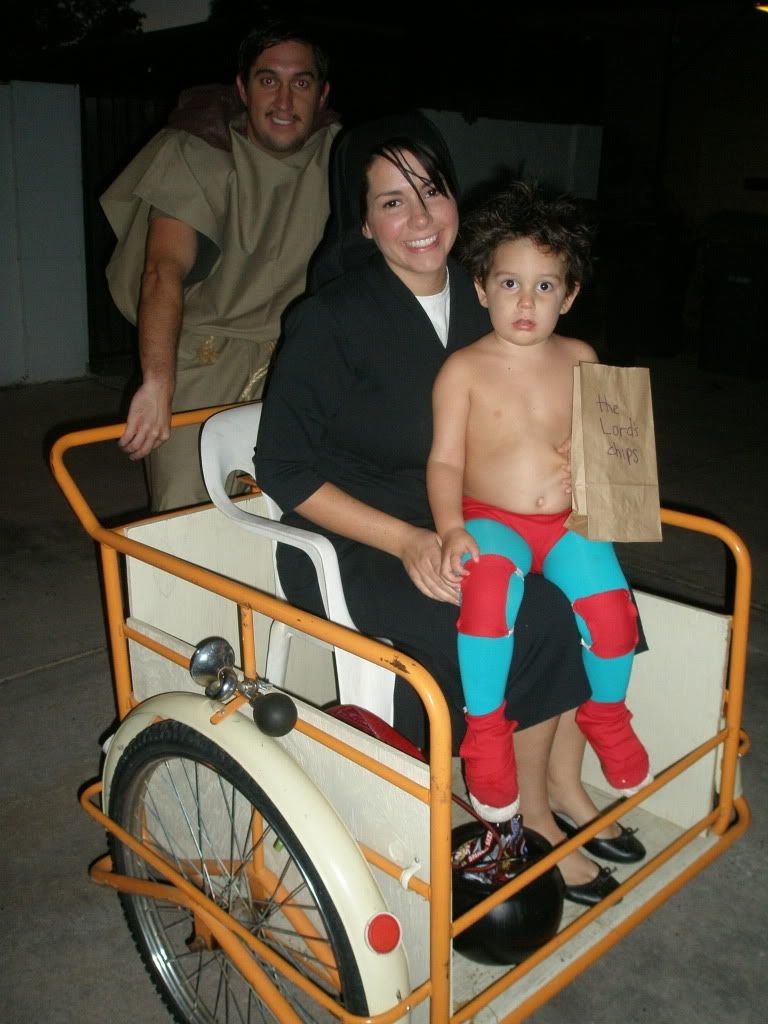 In case you can't tell what we were Nolan was Nacho Libre, I was Encarnacion and Rob was the chestery monk. The funniest thing to me about our costumes, besides Nolan's adorable belly, was the fact that Rob actually looked identical to the monk. Seriously!! You can't see if very well in the picture but his hair was all combed onto his forehead and he had the cheesiest mustache. It was hilarious!
After we went to our ward party we had a party of our own with a bunch of friends. Again, no pictures. I'm regretting not taking any now. There were some pretty sweet costumes. I love Halloween it is definitely my favorite holiday!