Nolan has been able to spend lots of time with his cousins lately. I've been trading with my sister-in-laws so three days a week they get to play together. Today, since it was quite cool (ok, not so cool just cooler then normal) we went outside and had some fun in the treehouse. They are all so cute together, although, sometimes it can get quite chaotic. I just love these pictures because they capture so perfectly how they all interact with each other.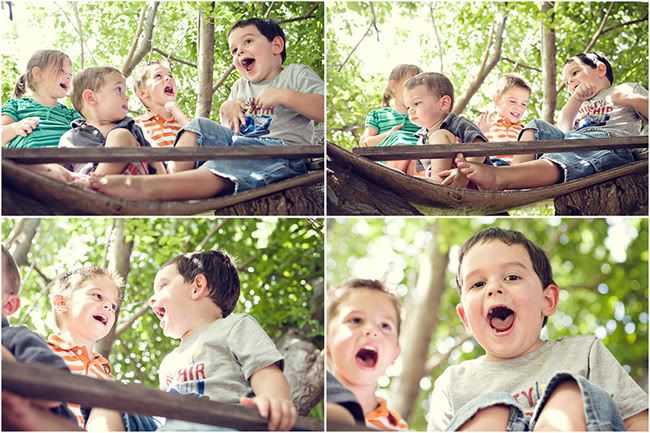 Nolan was done hugging. Hahaha!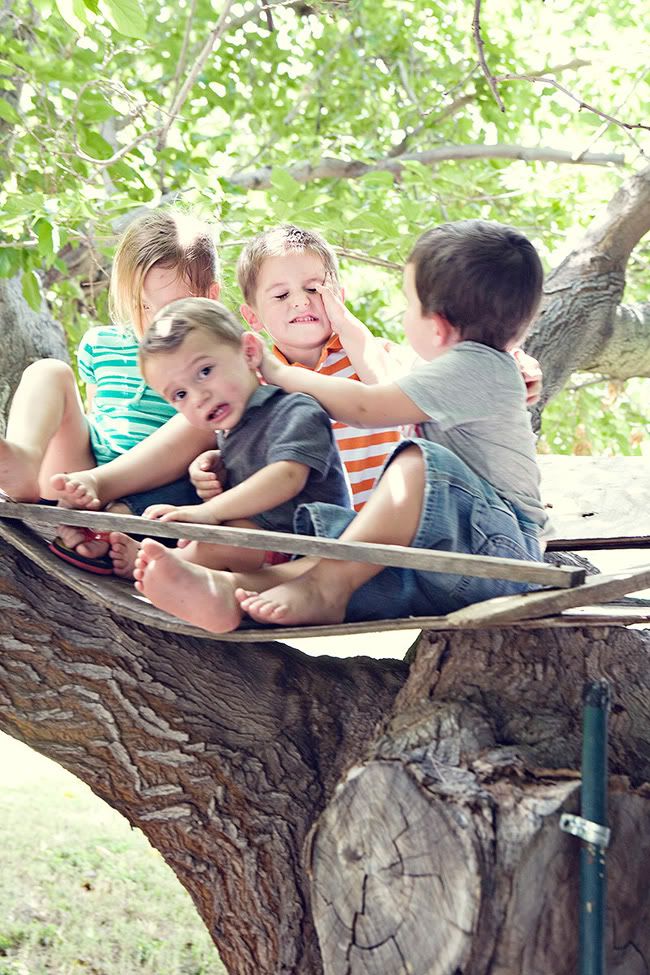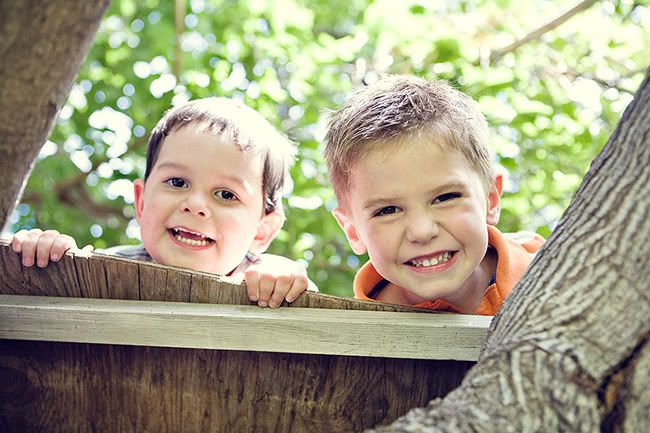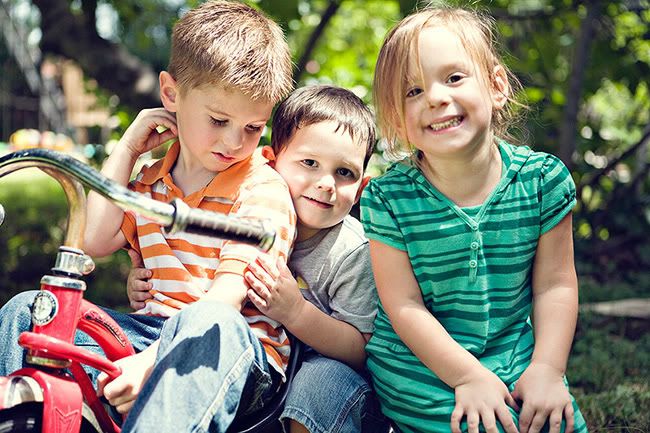 This last one is my absolute favorite. I love Nolan's chubby hands wrapped around Clark. So cute!
Too bad Jack wouldn't sit down by the rest of the kids long enough for me to get him in the pic.