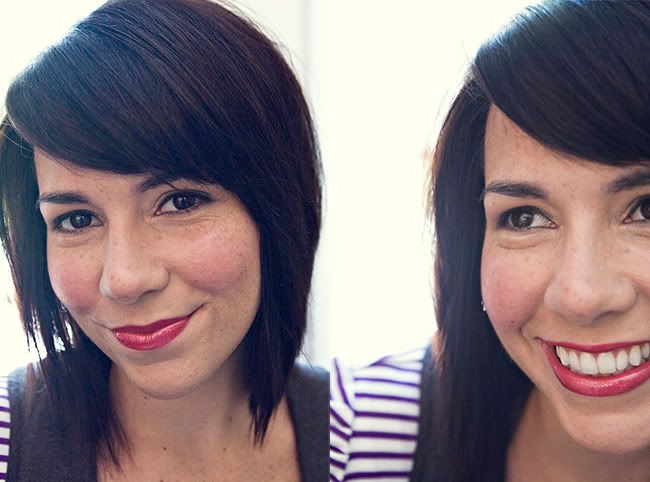 Dear Blow Dryer,
I did so enjoy our meeting yesterday. It has been over a month since I last saw you. I have been replacing your void with rubber bands and flat looking pony tails. The frustration has been overwhelming as of late. I was just about to resort to the scissors when a special occasion required me to apply some much needed product and wipe off the dust collecting on your handle. I must say, you and the round brush make and excellent team. The results have inspired me to keep going on this never-ending journey. I promise to not let another month go by without feeling your warmth on my head.
Sincerely,
Tiffany
*
The special occasion was

my sister's

birthday. I can't very well have ugly hair in her presence, not only because she's a hairdresser but also because she's Oh sooo stylish (check out her blog if you don't believe me).